News
Posted by nGrains& Foods LLC on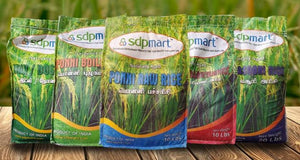 Manufactured and grown without any chemicals and less polishing. SDPMart's rice is harvested and comes straight from the farmers and Naturally Aged. SDPMart Premium Sona Masoori Rice is a medium-grain rice grown largely in the Indian states of Telangana, Andhra Pradesh and Karnataka. SDPMart Premium Sona Masoori Medium Grain Rice is delicious to use in Fried Rice, Salads, Biriyani and Soups and Stews.
Posted by nGrains& Foods LLC on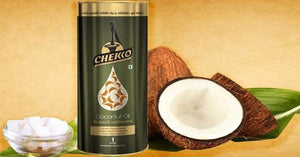 Chekko Coconut oil can be ideally used for cooking, skincare, and other purposes. Extracted using the traditional cold press method, Chekko Coconut oil helps in building immunity and boosting metabolism. It can make your Avial and More-Kuzhambu tastier with little addition of pure Chekko coconut oil. The sweet-tasting Chekko coconut oil retains all medicinal and antioxidant properties as it is produced without the addition of any chemicals.Coconut oil has received bad publicity that it's high in saturated fatty acids, which are considered potential artery cloggers, ironically it has medium-chain fatty acids that are heart protectors. Cold-pressed coconut oil is highly...
Posted by nGrains& Foods LLC on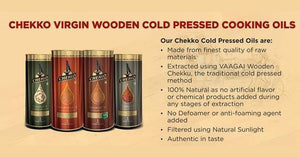 Chekko Groundnut Oil is the healthiest you can get in the market as it is extracted using traditional cold press methods. Generally, oils produced using cold-pressed methods have found to retain all the natural properties of oil-seeds and have all their nutrients intact. Refining degrades the nutritional value of oil. To improve shelf life, harmful trans-fats are added in most of the refined oils available in the market, which is certainly not good for health.Chekko Groundnut Oil is extracted using traditional cold press methods. No chemical refining is done. Hand-picked and healthy groundnut seeds are used to get that authentic...