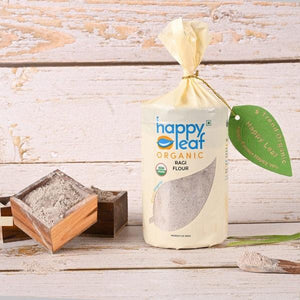 Organic Ragi Flour (Finger Millet Flour) - 3 lbs
Due to its rich calcium content, Ragi flour is an important constituent of healthy snacks. This organically produced flour is free from additives and is used commonly to make dosas, idlis and pancakes.
Nutritional Information:
Organic Ragi Flour is full of iron, calcium and protein. Besides these nutrients, Organic Ragi Flour also contains dietary fibres, sodium and all the other nutrients that are required for your body. A 100g serving of Organic Ragi Flour contains 0g trans fat and 0g sugar. If leading a healthy life is your mantra, then switch to Organic Ragi Flour by Organic Gagi today!
---
---
You may also like