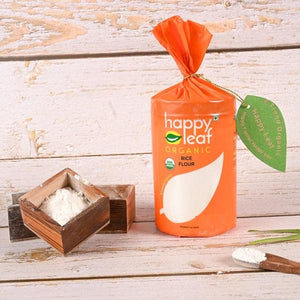 Organic Rice Flour - 3 lbs
Rice flour is obtained from thinly ground rice. It is minced from raw white rice and is used in making various tasty dishes. It is a flavorsome flour, which enriches the taste and temptation of any regular dish. This organic rice is dairy-free, nut-free, corn-free and soy-free. You can use in various dishes to add taste or texture.
Nutritional Information:
High fiber.
Aids digestive processes.
Boost energy and mood.
Low glycemic index, thereby lowering the impact of raised blood sugar.
Lowers cholesterol.
---
---
You may also like