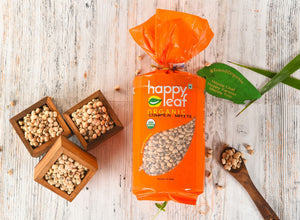 Organic Cowpea White Whole - 3.5 lbs
Cow pea is important quick growing protein rich legume also known as lobia. Cowpea seeds provide a rich source of proteins and calories, as well as minerals and vitamins. Cowpea starch is digested more slowly than the starch from cereals, which is more beneficial to human health.
Nutritional information:
The grain is a rich source of folic acid, an important vitamin that helps prevent neural tube defects in unborn babies. Cowpea is rich in potassium with good amount of calcium, magnesium and phosphorus. It also has small amount of iron, sodium, zinc, copper, manganese and selenium.
Support weight loss
Promote digestive health
Enhance heart health
---
---
You may also like